I first heard of Linden A. Lewis' The First Sister when a coworker at the bookstore showed me the freshly arrived hardcover, and said "You're the science fiction guy, tell me what this is". To my shame, I hadn't even heard of the book, and went on to correct the lapse. I ended up listening to the audio version, and I am incredibly glad I did. But more on that later.
In this stellar (teehee) debut, the future Solar System is torn between two factions. The Gaeans are the desperate Union that came out of a century-long war between Earth and Mars. Rich in population, but poor in resources and technology, they are driven by the dual powers of the secular Warlord and the religious Mother. On the other side are the Icarii — the people of Mercury and Venus. Descendants of scientific research missions, they have built a militaristic society based on reason and discipline. Using the unique element Hermium, found on Mercury, the Icarii have the technological advantage to counter the Gaeans' superior numbers.
Three people on opposite sides of this conflict find themselves instrumental to its culmination.
The First Sister has no name. Sold to the Sisterhood as a child, she is a priestess and a courtesan. Her role is to offer peace to Gaean soldiers by listening to their confessions, and giving them her body. Her superiors have taken her voice, so she would not be able to betray their secrets. When the captain of the space ship she serves on abandons her, she finds herself mired in Sisterhood politics. Tasked to break all the sacred rules of her order, she is to spy on the new captain. One she finds herself inexplicably drawn to instead.
Lito sol Lucius is a "Rapier" of the Icarii — an elite duelist warrior trained to fight in a pair. A year ago he was split from his "Dagger" Hiro after the loss of the planetoid Ceres to the Gaeans. He is pulled out of his forced retirement, and tasked with an impossible mission. He must find Hiro — now a covert agent on Ceres — and kill them for supposedly turning to the enemy side.
The First Sister boasts lush worldbuilding and truly spectacular characterization, especially for a debut novel. There are three viewpoints — alternating chapters with Lito and First Sister, as well as interludes of recordings by Hiro. This is also where the audiobook shines, as those are all voiced by three separate actors, expressing the feminine, masculine, and non-binary vibe of each character.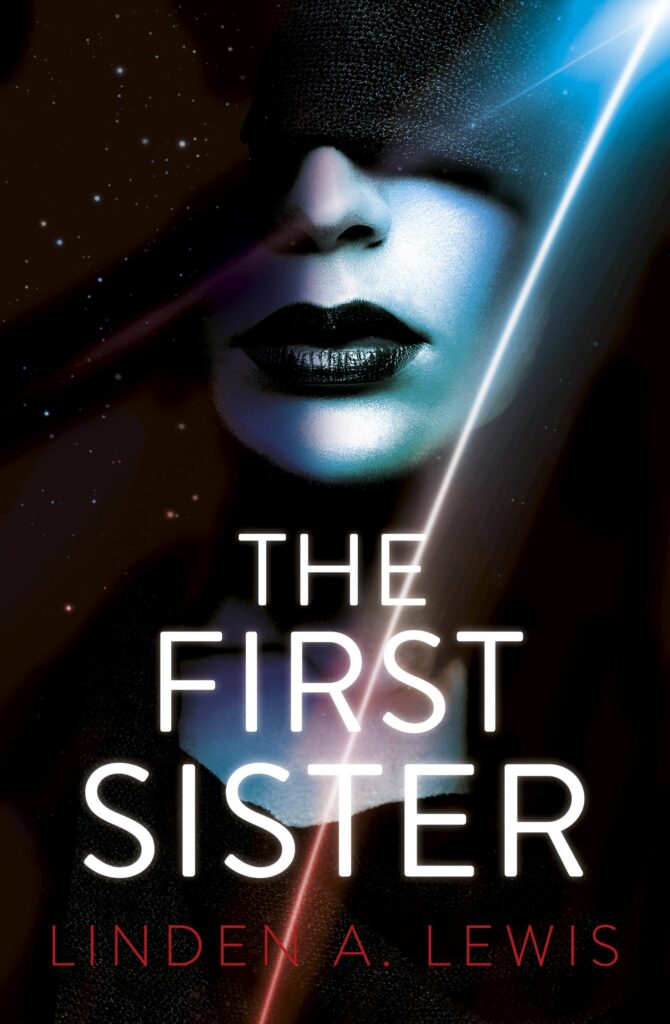 The story itself is only the beginning of a larger conflict, but one that still reaches a satisfying conclusion. Lewis is fantastic in setting up and paying off emotional stakes, as each character deals with a metric fuckton of issues. There is also a wonderful duality between First Sister and Lito. Where she begins as a tabula rasa with simple desires, who slowly recognizes the complexity of the world around her and her role in it, he starts off as someone bogged down by trauma and self-doubt, and has to learn how to shed some of it, and channel the rest. Hiro, meanwhile, plays a balancing act. An elusive off-screen character who knows exactly who they are, and what they were born to do.
The First Sister is one of those HURTFUL debut novels that make you feel like you could never write anything remotely as good. Particularly for someone like me, who regularly struggles with structure, seeing how deftly Lewis weaves the strands of the story into an exciting narrative, was a source of tar-black envy. But of course, that only serves to the reader's benefit. The book is an absolute gem, and I cannot wait to see where the story will go next.