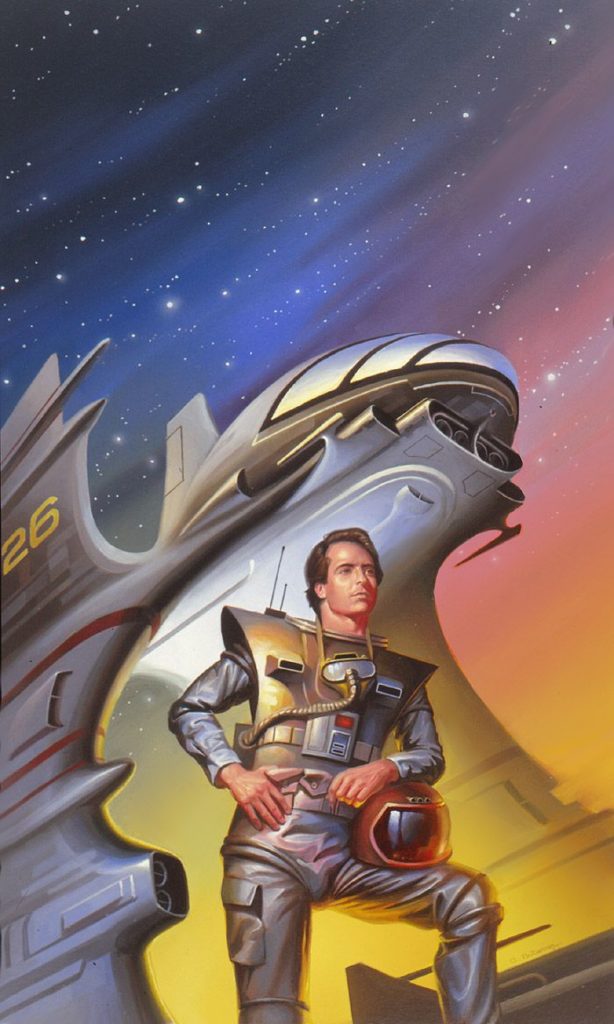 My Vorkossigan Saga re-"reading" project on Audible just covered a book I had never read before. Ethan of Athos is a side story that only mentions Miles. Furthermore, it wasn't even published in Bulgarian back when I read the series as a teenager. So, it was fun to experience something new in that universe.
It's a lukewarm spy action story on a space station. We've all read those (and if you haven't — what's the matter with you?!), and Ethan delivers nothing new. With that said, it is also a story of a gay man, coming from an all-male planet that relies on technology for procreation. It does it awkwardly, with outdated ideas of bigotry that already aren't all that prevalent, and are unlikely to survive a galactic expansion.
Now, we can all agree that the Vorkossigan Saga isn't the most progressive series in the galaxy by today's standards. The rigid duality of male and female, the cringe-inducing use of "it" to describe in-between genders. The overtly patriarchal and classist undertones. It doesn't hold up when placed next to works like Ancillary Justice for example.
But most of the Vorkossigan Saga was written a long time ago, and by those standards, it is staggering how progressive it actually is.
Ethan of Athos was published in 1986. For all that I find Ethan himself to be obnoxiously naive, snooty, and annoying, he is a sympathetic portrayal of a gay man dealing with homophobia and misguided prejudice. And thriving. What's more, Bujold gave him to us in the midst of the AIDS epidemic, in the year when the term "HIV" was created. In a mainstream entertainment genre, as part of an already successful series.
When viewed through the lens of that time period, Ethan of Athos is a truly remarkable work. And while it will never get near my favorite list of stories in that universe, I am very happy to have read it. Apparently, I could love Lois McMaster Bujold more.