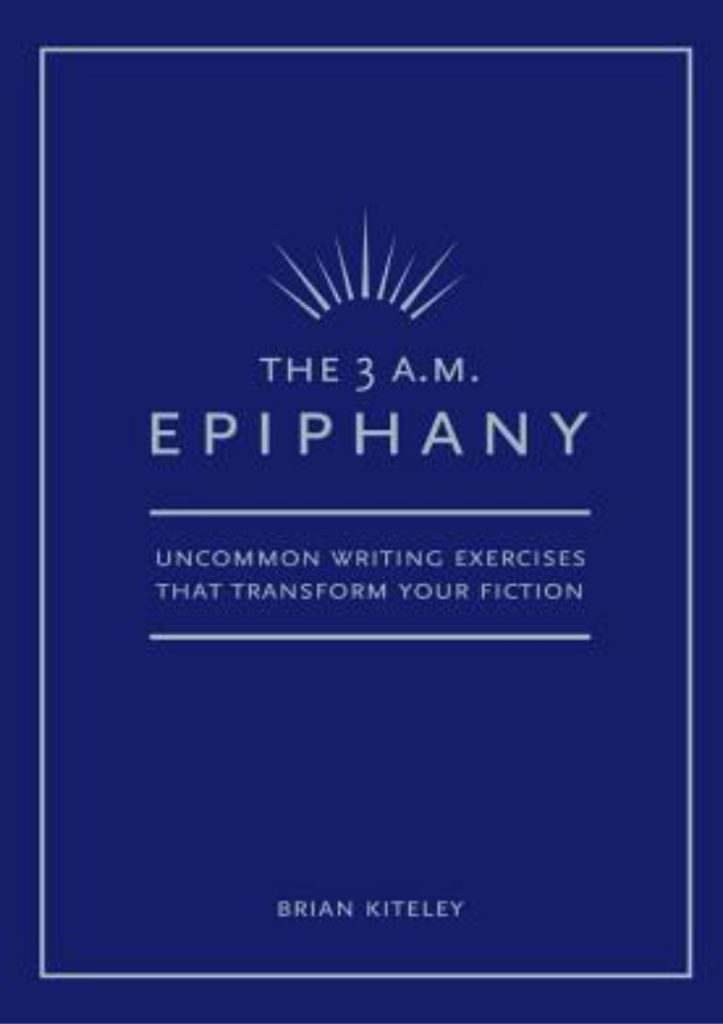 Another exercise from Brian Kiteley 's The 3 A.M. Epiphany . As the name suggests, this one requires you to write 500 words of a 2-nd person narrative that is made entirely by imperative commands. I may have cheated a bit here and there — as far as I am concerned, it is still a command, even if it features a whole entire sentence surrounded by dashes, like, say this one — but the overall process was fun and just the right amount of challenging, so I am going with it.
---
Wake up. Come on, open your eyes. Try not to wince when the light pierces your brain, it makes you wrinkle. Don't think how grey and bleak it is, don't try to calculate how many days the cloud cover has remained in place. Try to crawl from under the blankets faster. Remember where you are – the big guest bedroom, as befits your so-called rank. Take account of all the gaudy details the palace architect and that horrendous interior designer have seen fit to vomit all over said interior. Appreciate it for a moment, yeah. Try not to dwell on why you agreed to this state visit in the first place, considering you are just a marionette and have absolutely no authority to do anything this country's glorified dictatrix would ask of you.
Don't dwell, I said!
Get up – stop coughing, it makes you look like even more of a decrepit old man than you already act like! – and get to that bathroom. Yeah, don't stare too hard at the mirror. Try to get cleaned up, to the best of your uninspiring capability. Wash the shame of last night's "reception", or as the young kids call it – "a clusterfuck of getting shitfaced on disgustingly expensive wine, while half the continent is choking on poverty thanks to your hostess". Yeah, take that hangover pill, you know you want to. Forget that it's another admission of weakness. Embrace it – weakness is not out of your way. Don't think too hard, just choke it down, like you choke down your continuing political impotence.
Get dressed now. Do this right, or you won't be able to impress the Empress, or whatever she calls herself these days, or her lackeys who you are supposedly here to woo. Consider this carefully and dress appropriately, so that your look screams courtly humility, with just a touch of "I will degrade myself for you". Remember why your country sent you and try not to think of what the assholes who built this wonder of architectural kitsch will do to your people if you fail. Don't think about it – seriously, I know I didn't stutter – and pick that shirt with the pink ruffles. Look at yourself in the mirror now, and asses your capacity to present just the right amount of court buffoonery before you make the trip.
Ok, now get to the throne room for the early morning reception. Act like you don't know that they did this on purpose, to make you and the other bobble-heads like you feel emasculated, defeminated, or however-else-they-identify-ated. Pretend that it doesn't sting. Fail a couple of times on your way if you need to, while it's still safe, then put on that broad, somehow charming "sentient block of cheese" smile you are renowned for in literally no circle, and get on with the theatre of diplomacy.
Walk down the long, gaudy strip of carpet like a good, obedient boy. Don't look at the crass opulence on display, pretend you don't hear the snickers. Ignore the metric fuckton of frills and lace half the court is wearing, then avert your eyes from Her Corpulent Majesty, the Whatever She Has Decided to Be Called Today, and just bow. Keep a straight face, damn it! Stifle the giggles – nobody has time for your nervous breakdowns – and offer her The Speech. Accept her gracious grunt of acknowledgement.
Go mingle with the rest of the diplomacy victims once this is done and over with, and act like any of you matter. Try not to think what her obnoxious kingdom can do to yours, and if you can't do that, hold the depression until tonight's reception starts. Allow yourself to drown the inner shrieks in more grossly expensive wine like an adult.
Then do it all over again tomorrow, and then do it the day after, until you have saved your nation, or have found any other meaningful reason to keep existing.