I have experienced very little Gothic aesthetic, especially in literature form. Just about enough to recognize its trappings, but certainly nowhere near as much as I'd need to analyze it competently. This might be why I approached Silvia Moreno-Garcia's Mexican Gothic with a certain trepidation. Turns out, I needn't have worried. This is a novel that speaks for itself, in clear and compelling voice.
Young, rich debutante Noemi Taboada is running wild and carefree in 1950s' Mexico City. Then her father abruptly changes that when he shows her a letter from her orphaned cousin. Catalina recently married into a once-rich old British family, and now lives with them in a faraway part of Mexico. Her letter is rambling and insane. She accuses her husband of poisoning her, mentioning voices within the walls, and other disturbing things. Noemi's father insists that she goes to her cousin, to make sure the family will avoid a tabloid scandal.
But upon arrival in High Place — an old manor with no electricity, up on a foreboding hill, perched above an impoverished village – Noemi quickly finds herself trapped in a strange and hostile world. The Doyle family, into which Catalina married, is unfriendly and strange. The ailing old patriarch Howard is an eugenicist, deeming her "mixed" race inferior. Her cousin's husband Virgil is in turns menacing, lascivious, and tender. Catalina herself has taken ill, and Noemi barely gets to see her, only to find her listless and distant.
Then the dreams come.
The house loomed over them like a great, quiet gargoyle. It might have been foreboding, invoking images of ghosts and haunted places, if it had not seemed so tired…
Mexican Gothic is exactly as advertised — a gothic horror with a socially conscious twist. The Doyles are an old British line. They're steeped in tradition, stringent rules, and sense of superiority, despite their impoverished and decaying state. There are other elements that place the story firmly in its time and place as well. Even so, the novel is far more focused on its plot than any kind of sociological exploration. Though the pacing is slow to begin with, it never seems to drag, but rather weaves subtle layers of tension. In the second half, this tension explodes in directions often gruesome and genuinely disturbing.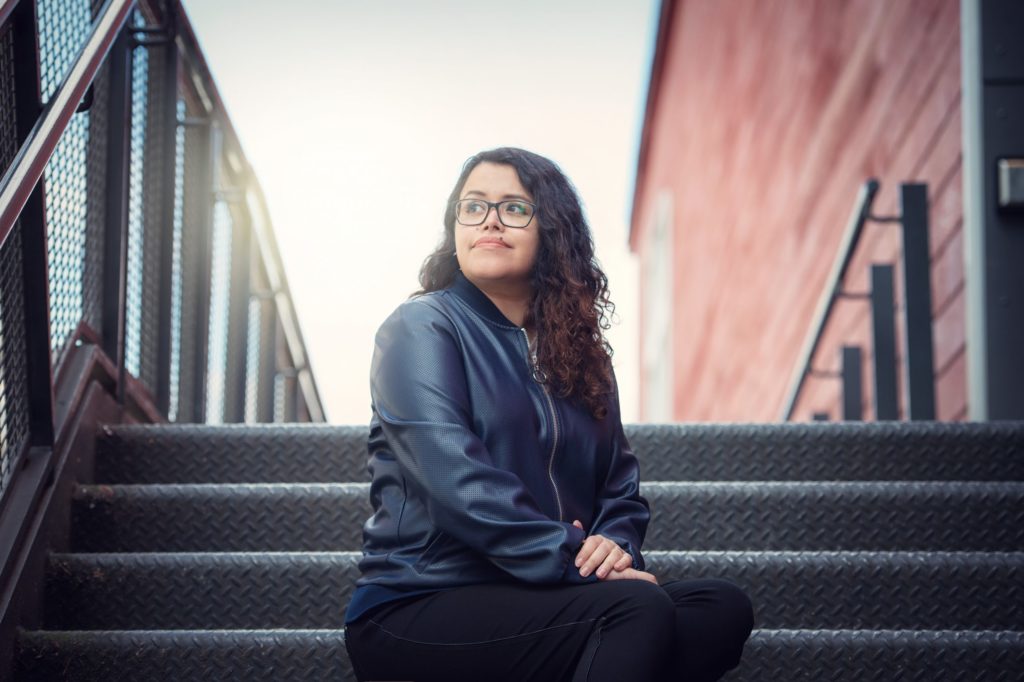 In typical gothic fashion, the story has an underlying current of forbidden sexuality. And as any self-respecting horror, it uses it to unsettle the reader. Noemi is a strong-willed and brave girl, but she is just a girl. And she is among people who often don't even try to hide the predator behind the noble facade. To her credit, Moreno-Garcia understands how to do horror well. She never crosses lines for shock value, but rather allows her story to dance on the edges of snapping tension. Meanwhile, she also fully utilizes the gothic aesthetic, both in dialogue, and in painting Noemi's surroundings.
Just because there are no ghosts it doesn't mean you can't be haunted.
What I loved most of all, is that while using traditional forms and language to tell her story, the author is unabashedly creative with her worldbuilding. While I happened to guess many of the book's plot-twists and revelations, I actually loved them no less for it. The concept at the core of Mexican Gothic is original and profoundly unnerving, while still utilizing the themes of gothic literature. In all honesty, Silvia Moreno-Garcia vastly over-delivers on the minimalist setup she begins with.
In short, Mexican Gothic is a captivating, alluring, living thing, pulsating with promise. From the gorgeous cover to the last sentence, the novel brings equal doses excitement and revulsion. It is highly aestheticized, yet tells its story in a consistently discomforting way. As a sidebar, I would recommend that you avoid reading too many reviews. The story is easy to spoil unwittingly, and it is worth experiencing without expectations. Suffice it to say that it is one of the best books I've read this year, and if gothic horror is something you are willing to give a chance to, I cannot imagine you will be disappointed.