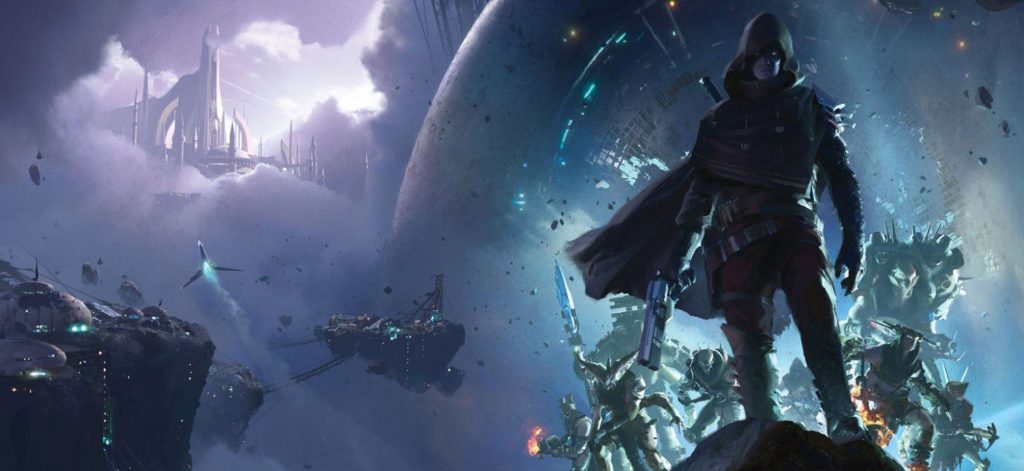 I love the world of Destiny. I have been part of it since the midnight release of the first game back in 2014. And I have stuck with the series through its highs and lows, even when so many others left. This post however will not be about the serious issues the franchise is dealing with in maintaining player interest. Rather, I want to talk about lore.
The grimdark, post-apocalyptic solar system of Destiny is one of the most complex and original universes I have ever encountered. And I don't just mean video games here. Thanks to phenomenal talents like Seth Dickinson, Jon Goff, and many other writers, the stories of humanity and the numerous threats that arrived to claim the wreckage of its collapse, have grown alive in the 6 years since the game's release.
Problem is, so far the glorious wealth of Destiny lore does not include too many endings. And to an extent, this makes sense. For all its dwindling popularity, this is a regularly updated MMO game. Ending its story means cutting its life short. But this only applies on a macro level. Throughout its lifetime, this franchise has generated a ton of subplots, many of which incredibly compelling, but not necessarily vital to the main conflict. And yet, with each new season, these separate stories either get more complicated, or completely ignored.
What is Uldren's part in all of this? Where is Savathun? Has Emperor Calus' daughter usurped the Cabal? What about the Shadows of Yor? The Vex that aren't slaves to the Darkness? The three major factions vying for control of the devastated Fallen Houses? What war is the Exo Stranger fighting? Is Queen Mara Sov ever coming back to the Dreaming City? What is even happening in the Dreaming City, now that the time-loop curse seems to be indefinitely part of it? Will we find out more about the Deepstone Crypt?
I can go on, and on, and on. And I am fully aware that most of these questions aren't even something the player community of Destiny at large is aware of. But I want to explain why the amount of open storylines bothers me.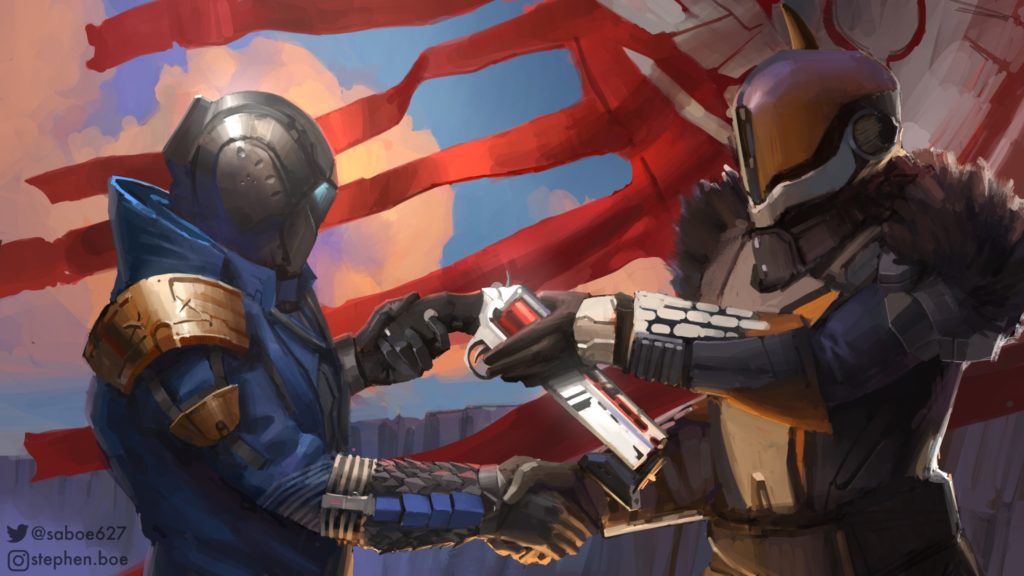 Long-running franchises cannot focus on everything at once. This not only requires unrealistically large technical capabilities, but it would also hurt the storytelling itself. A good story needs a throughline. Sure, in Destiny 2: Forsaken we dealt with Prince Uldren's betrayal, and the Scorn, and the death of Cayde-6. We dealt with the Taken, and the Ahamkara, and the Awoken, and the Hive. BUT, we did it in a thematically coherent way. All of these storylines converged in one strong and unified narrative, giving us the most brilliant expansion since The Taken King.
But the story of Cayde-6 and our vengeance for his murder was completed. The reveal and hunt for the Taken Ahamkara Riven was finished. And yes, all of those have had lasting repercussions to the world's lore, but the very completion of these strong arcs allowed us to have patience. The repercussions would be dealt with, in time. They were parked.
Similar argument can be made of many other threads of the Destiny tapestry, such as The Nine and the Black Armory, for example. We don't know everything about these stories, they aren't necessarily finished. But they have reached a plateau. A point where we feel enough satisfaction, that we can move on to another part of the universe.
But too many of the current storylines keep being teased, hinted at, mentioned in lore tabs. They have immediate questions attached, unresolved tensions. Except, they never get pulled to the forefront. In 2018 Uldren awoke as a Guardian with no memory of his previous life and crimes. That was two years ago, both in real world, and in-game. In that time, we have read some minor lore about how miserable and ostracized he is. But none of it answers the burning questions about his fate. By rule of the Vanguard Dare, Uldren (or however he calls himself now) should be the new Hunter Vanguard. Instead, he is nowhere, and unlikely to be a focus of any particular story coming in the near future.
And as the pyramid ships are now halfway into Sol, I wonder if Destiny's future won't be cut short. The Darkness is the ultimate enemy after all. They single-handedly destroyed humanity's Golden Age. And an entire fleet of them is now within our system, ready to deliver a second Collapse.
So, I have to ask myself, how much of the beloved stories I have lived and breathed for over half a decade will even find conclusion? Or at least a plateau point where I can feel a measure of contentment over abandoning them in the short term? And will there be enough long term for Bungie to fully end at least some of them?
Destiny has what it takes to be a historic example of gaming (and overall) storytelling. But however long its planned life-span is, it needs to start concluding things. Because, if recent dragon- and lightsaber-based franchises have taught us anything, it is that a story, for all its brilliant moments, is only ever as good as its ending.