My first reaction upon hearing that the Hunger Games was about to have a prequel, was confusion. As a moderate fan of the series, I welcomed another journey into the world of Panem, of course. But the 10th Hunger Games specifically? When there are so many potentially cooler moments in the past we could visit? Who asked for this?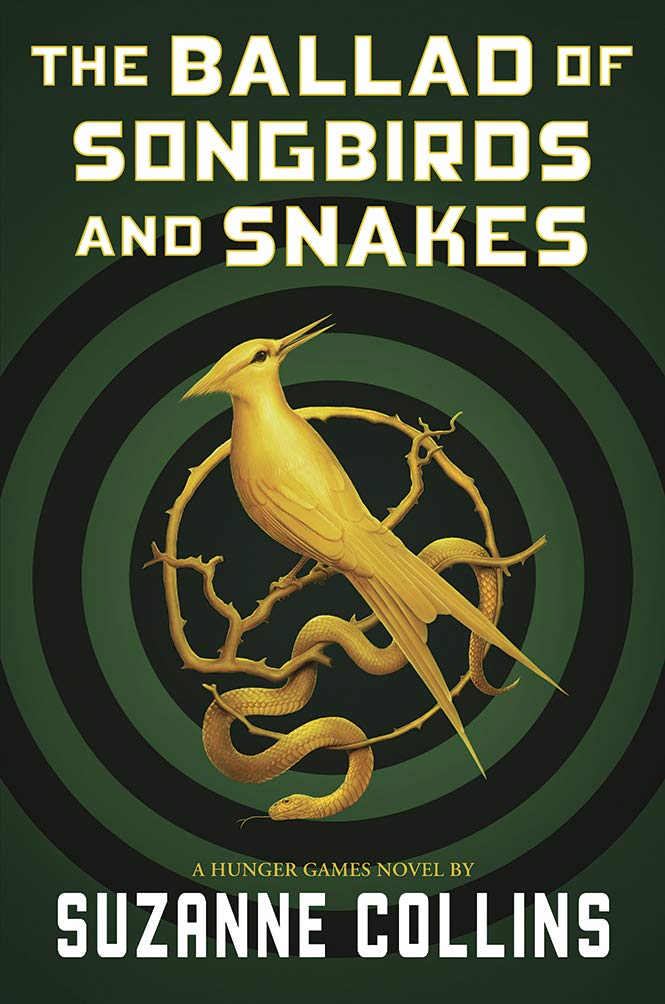 Well, it turns out we all did. We just didn't know it.
The Ballad of Songbirds and Snakes takes us 64 years into the past. The war between the Capitol and the 13 Districts has only been over for a decade, and reconstruction is slow. Parts of the once shining city are still in ruins. Its once celebrated noble families cling to the glory of old names, even when their riches are gone. And if it is even worse in the Districts, young Capitol Academy student Coriolanus Snow doesn't care. Having lost both his parents in the war, he now lives in their once resplendent penthouse with his equally orphaned cousin Tigris and their "Grandma'am", who is slowly going senile.
His one chance of a future lies in a scholarship to attend University after graduation. But to earn that, he must first prove himself in the first batch of Mentors in the Hunger Games. If he could lead his assigned Tribute to victory, his path forward is guaranteed. Except, he gets assigned the flamboyant performer Lucy Gray Baird from District 12. And all his carefully laid plans blow up.
The Ballad of Songbirds and Snakes could have easily been a very problematic book. President Snow is an unapologetic villain in the original trilogy. There was a risk that this prequel could have been a sappy attempt at sympathy. But Suzanne Collins elegantly makes us care for "Coryo", while sowing the seeds of what he would become from the very beginning. He is earnest, but vain. Kind, but calculated. Friendly to the less fortunate, but secretly feeling superior to them. In a way, he is a victim of his class, surroundings, and history. But he also makes all his choices. At no point do we feel that he is too good to become the horrifying mastermind of 64 years later. But we also understand what path took him there, and we can understand him enough to like him.
This masterful balancing act transforms The Ballad of Songbirds and Snakes. Instead of a pointless prequel, it becomes a fascinating portrait of a historic figure, and the world that created it. But Collins also delivers an exciting story to go along with it. The Capitol is a far cry from its future splendor, and so are the Hunger Games. As Gamemakers experiment with new ideas to turn a bunch of starved kids killing each other inside a ruined coliseum into a national entertainment, we see the nuggets that will flower into the diabolical contest of the original trilogy. As expected, Coriolanus plays a huge part in this evolution, sometimes unwittingly, but often deliberately.
Lucy Gray Baird plays an important part both in the story, and in Coryo's development. A talented singer from a group of traveling musicians, she is a cunning performer, and the reader is never 100% certain of her motives. Collins plays any possible connections to the original trilogy close to the chest, but suffice to say Lucy is the one who composes "The Hanging Tree". Make of that what you will.
All in all, I enjoyed The Ballad of Songbirds and Snakes quite a bit more than I expected. It fleshes out the past, and one of the world's most important characters in an honest, complex, and exciting way. It is also perfectly self-contained, while welcoming the possibility of sequels. But whether Collins decides to continue the tale of Coriolanus Snow, or chooses to jump to a different point in time, I am excited for what comes next.