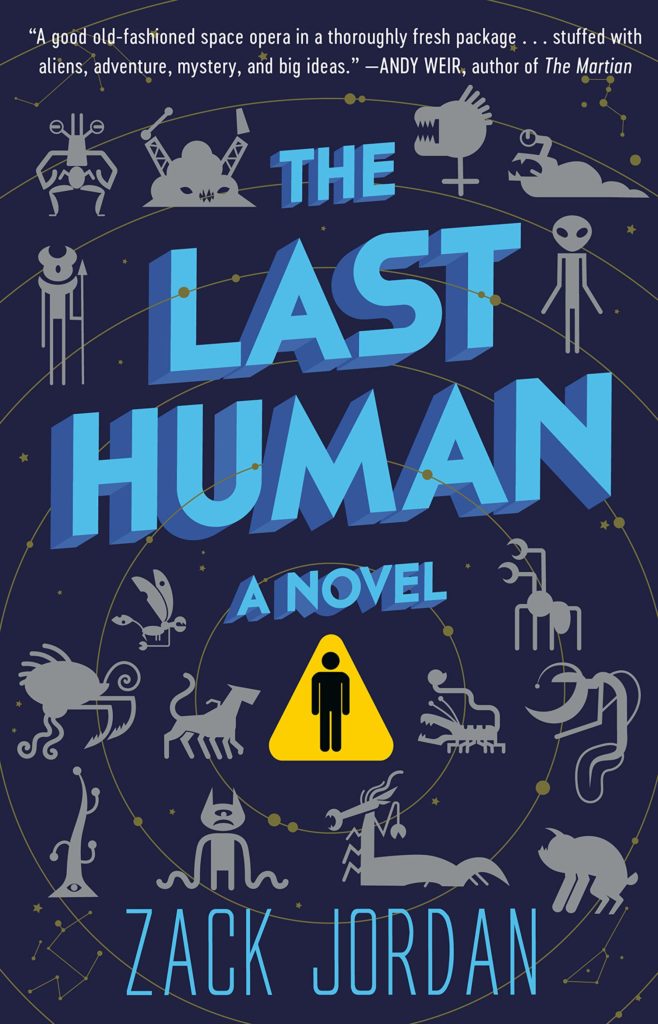 I met Zack Jordan at Chicago Comics and Entertainment Expo earlier this year, and I was immediately impressed by his approach to promoting his work. I even talked about his Last Human-themed installation in my C2E2 Panel Report. That was also where I acquired the ARC for his debut novel, and I was really excited to read it.
The Last Human takes place in the distant future, in a galactic civilization of monumental proportions, called The Network. Millions of sentient species are part of this society, but it does not differentiate between the organic and the artificial. Instead, it is designed around tiers of intelligences, each of which more complex than the previous by a magnitude of twelve. To be a Citizen of the Network, an intelligence requires a tier of 1.8 or higher, with trillions upon trillions of artificial helper minds just below the legal level, operating every aspect of existence, from security and loading drones to Network implants and sanitation stations.
In this vast and diverse community, on a water-mining station orbiting the rings of a gas giant, live Senya the Mother and her dopted child Sarya the Daughter. Senya is a Widow — member of a species of giant arachnid hunters who spent millennia honing their murderous instincts before joining galactic society.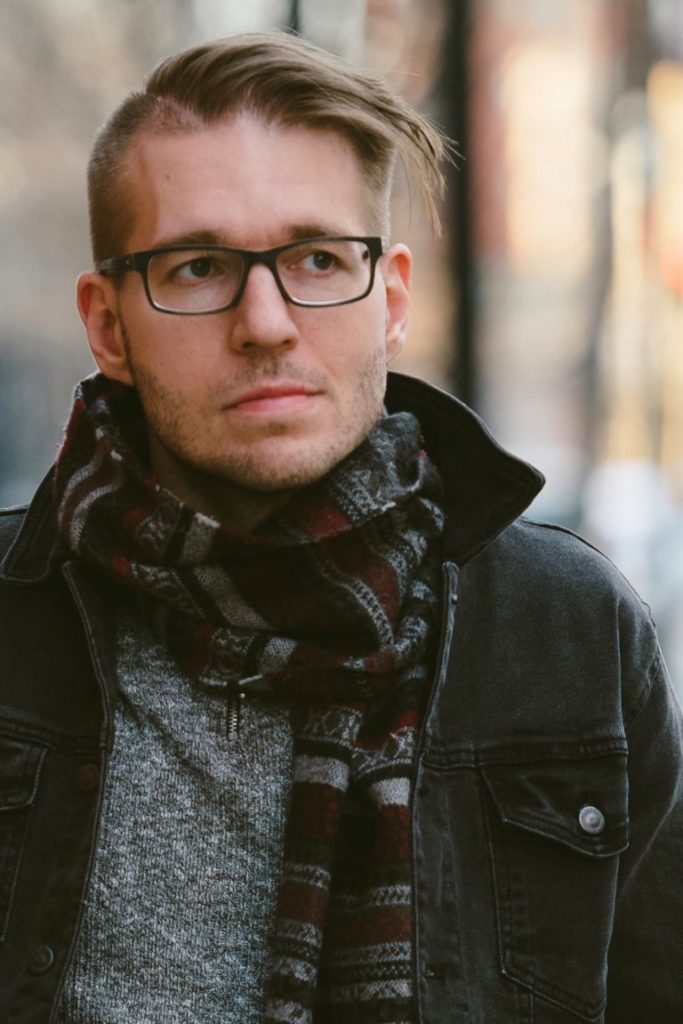 Sarya, meanwhile, is the last human in the universe.
You see, humans were an aberration within the Network — a species that chose not to join a galaxy of order and optimization, but rather to try and conquer it. And so, they had to be exterminated.
Naturally, Sarya dreams of finding others of her kind. And a seemingly chance encounter with a group mind of godlike intelligence visiting her station sets her on a dangerous journey that might fulfill that dream. But likely not in the way she has ever imagined.
The Last Human is an exploration of consciousness on a galactic scale that lit a fire under my imagination. The book has some characterization and pacing flaws — many of which understandable considering it is Jordan's first work — but it makes up for them with a sweeping vision of societies as organisms, in which an individual can both be extremely important, and at the same time just a cell in a higher consciousness.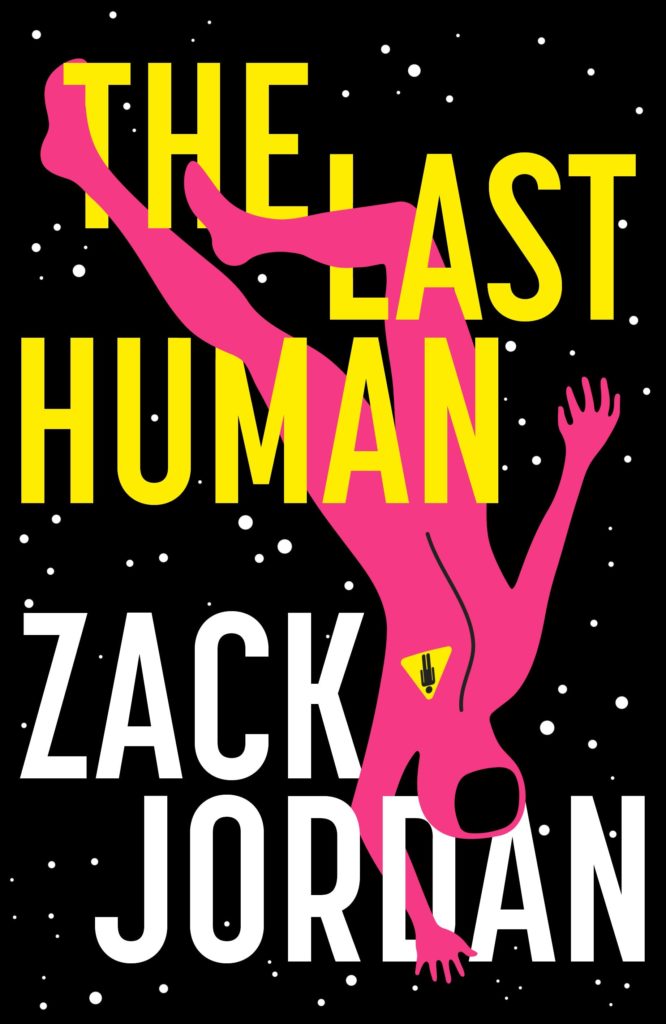 The book is not heavy on the tech and science lingo, which I personally consider a plus. In fact, the first chapters even create a somewhat misleading Young Adult impression. However, the darker themes and psychological and philosophical explorations Sarya embarks on create a core around which the idea of intelligence is developed through fantastical — if theoretically possible — technology.
Ultimately, The Last Human is an inspired debut, set in a thought-provoking universe, where adventure is gateway to higher cosmology. I am really stoked to read Zack Jordan's next work, and in the mean time, this one is definitely a recommendation from me.
P.S. The little Network ID I got at C2E2 has my intelligence tier listed at 1.82, which I now know is SHADE.