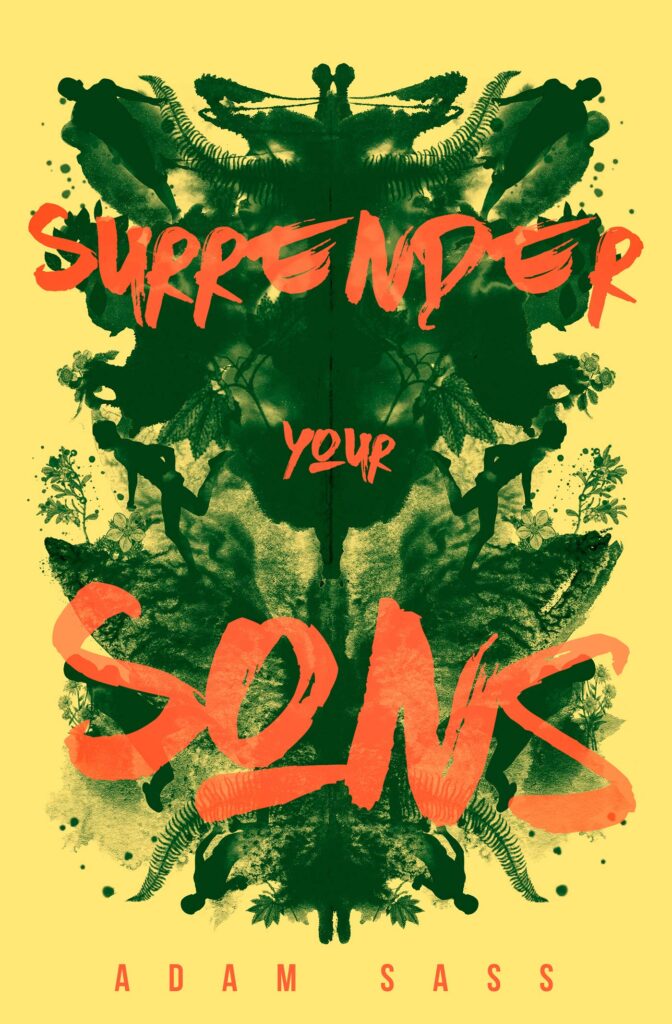 As a gay man, I didn't grow up suffering. Sure, I was in denial, I repressed a lot of shit, and I missed on my entire teenagehood. That sucked. But I didn't get disowned. I was never bullied. I have rarely been discriminated against.
I was never sent to conversion therapy…
A part of me feels the need for vicarious trauma. For personal outrage, despite the lack of personal experience. It is a profoundly disturbing mixture of perverted FOMO and guilt. As a Queer person, do I really own myself if I didn't suffer? Do I have a right to my identity? The answer is, naturally, yes, of course I do. But the feeling is still there, and it makes books like Adam Sass' Surrender Your Sons a near-cathartic experience.
At the age of 17, Connor Major is a skinny 5'6 gay kid in rural Illinois, who just came out to his church-zombie single mom. His life is, as a result, not awesome. His phone has been confiscated, so he is isolated from his few friends. His two-towns-over boyfriend is unable to fully comprehend what he is dealing with at home. And his mom and the town preacher insist that he admit to the paternity of his ex-girlfriend's newborn (he didn't do it!).
The best, however, is yet to come, as Connor finds himself literally kidnapped and carted off to a remote island off the coast of Costa Rica (no dinosaurs though). There, at Nightlight Ministries, boys and girls like him are sent by overzealous parents to get "fixed". Except, everything is off, even by conversion therapy standards. And Connor was warned about this place back home.
By someone who is now dead.
When I first read the blurb for this YA thriller, I was both immediately on board, and a bit skeptical. Conversion therapy? In 2020? In this economy? But Sass navigates the anachronistic core of his premise with elegance. By hanging a lantern on the absurdity of such a place in present day, he gets to place it in an exotic location. What's more, he gets to have his characters have a near-meta understanding of their surroundings, as they navigate not only the camp itself, but its cultural context as well.
Surrender Your Sons is a brilliantly written debut. The book exudes the kind of easy sass (pun forever intended) and colloquial flexibility that always make me ugly-jealous. Connor himself is beautifully portrayed as a neurotic kid who has the capacity for both courage, and complete emotional collapse. The rest of the cast are just as well depicted, if in less detail. There is raw vulnerability and innocence coming out of the intimate first person narrative, even when the circumstances around Connor are anything but innocent.
As I said before, this is a thriller. The back cover suggests more of a mystery than the story actually ends up being. But to me, the mismatch between my expectations and the reality were in favor of the book. Surrender Your Sons is a story about tragedy, both past and present. About violence and the desolation that bigotry and self-loathing can heap upon the world. One sentence in particular stuck with me long after the end:
'That's what a hate crime does: it reaches out, through space and time, and touches you with a greasy hand.'
The book begins with a content warning. There are themes in there. Suicide, abuse, and surprisingly hot depictions of sex that must have barely passed the YA standard. Despite the effortless prose, Surrender Your Sons is certainly not an easy read on an emotional level.
Sass ends up weaving a story both more mundane, and more personal than the blurb implies. And far stronger for it. I read the last 50 pages with perma-lump in my throat, as one of the best denouements I have ever seen in a book meticulously takes us through the lives harmed or ruined by Nightlight. In the end, Surrender Your Sons was an exciting adventure with a powerful emotional charge. Dealing with serious darkness, but ultimately hopeful. And I thoroughly loved it.