I am unable to consume speculative fiction TV/movies if they're based on a book I haven't read. Such was, naturally, the case with HBO's Lovecraft Country. When the book first came out, I filed it under "Huh, seems fun", and moved onto the other three billion books I wanted to read. But once the trailer for the show dropped, it no longer seemed like a matter of choice.
Lovecraft Country bills itself as self-aware pulp. It takes place in 1950s ultra-segregated Chicago, where a Black family deals not only with racist white folks, but also the machinations of a sorcerous coven. The book is actually episodic. I was quite taken aback when the story just ended after the first 100 pages, and a new one started. But after a while it became clear that the vignettes added up to a complete picture. They all tie back together by the end, forming a somewhat coherent narrative.
It felt like Matt Ruff set out to create an alternative "mythos", in which his Black cast seeks to reclaim agency from the racist era they live in. But on a more meta level, they are reclaiming it from the even more racist Howard Lovecraft. While the story does not take place within his world, he is referred to often, and there are moments throughout that resonate with his works. If I am being entirely honest, I don't know how comfortable I felt about it. A white author "saving" Black people in this way is already iffy enough. But more than that — I am not sure the experiment was all that successful.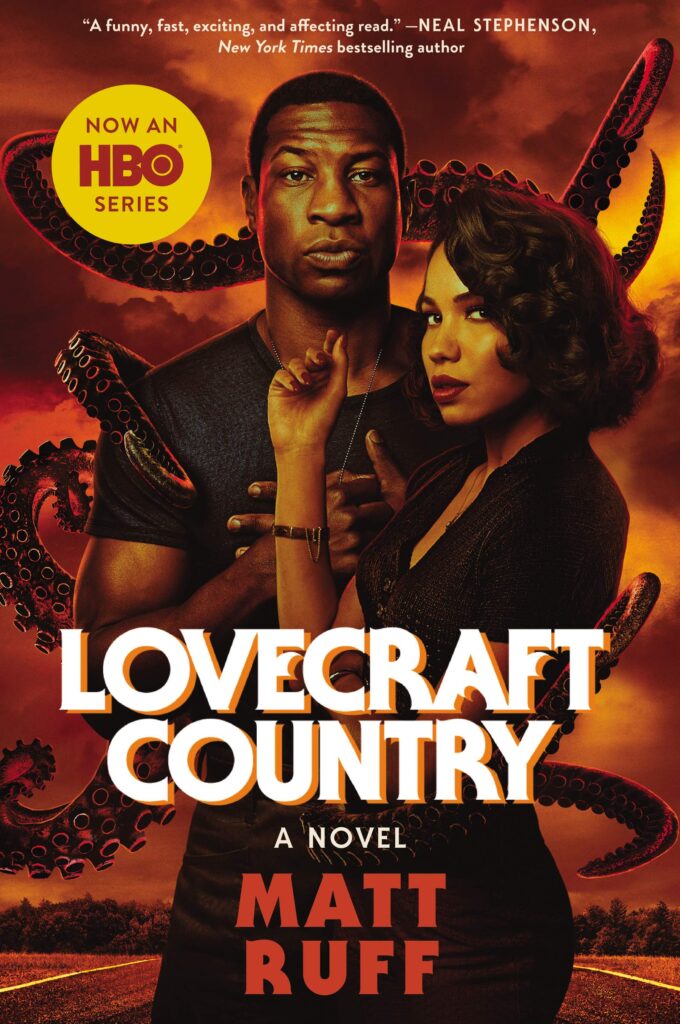 Lovecraft Country reads like tongue-in-cheek romp, but it is filled with contradictions. The first story especially has some truly chilling examples of real world Jim Crow horror. But then the actual supernatural stakes never quite amount to feeling like a real threat. The main villain is not only charming, but also quite friendly, despite his villainy. The characters are all smart and resourceful, yet they are constantly outsmarted by him, which devalues their intelligence. The villain's main fault, meanwhile, is that he is entitled, obnoxious, and white. Which — don't get me wrong — is enough, but again confuses the stakes.
Overall, I enjoyed the book up to a point. The writing is solid, the characters are fun, if not terribly deep or memorable. The overall conceit is quite charming too. But the execution left me… uh… whelmed. Not over, not under, just kind of whelmed. I can tell that Matt Ruff is capable of a lot. But here it felt like he got scared of the underlying seriousness of his chosen subject matter, and kept himself from going all the way. That said, Lovecraft Country has all that it needs to make a spectacular TV show. Which I am now free to watch!