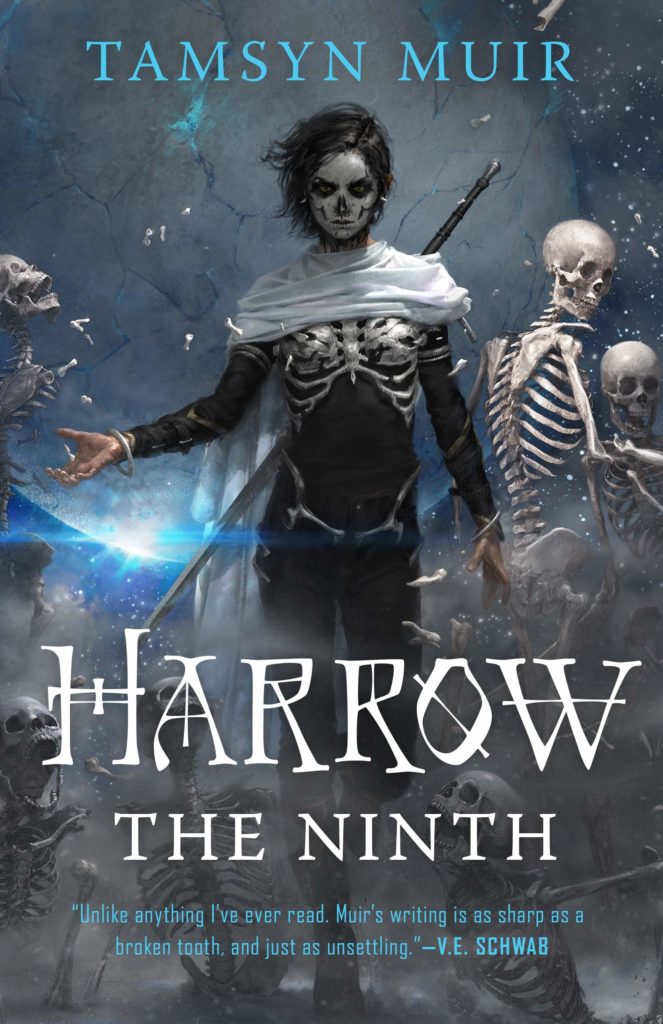 I mean, that's kind of it. That's the post.
No, but seriously. I have raved about Tamsyn Muir's debut science fiction/baroque necromantic lesbian punk Gideon the Ninth ever since the book came out and I gorged myself on it last September. It was one of the most unique and original works I had read in a year of quality books, and I was having micro nervous breakdowns about having to wait until June for the second part of the trilogy.
Except, now I don't have to! Because ARCs! So I am just gonna put my other reading plans on a quick hold, and squeal myself into reading this now, thank you very much.